Kidney Bean Nutrition Guide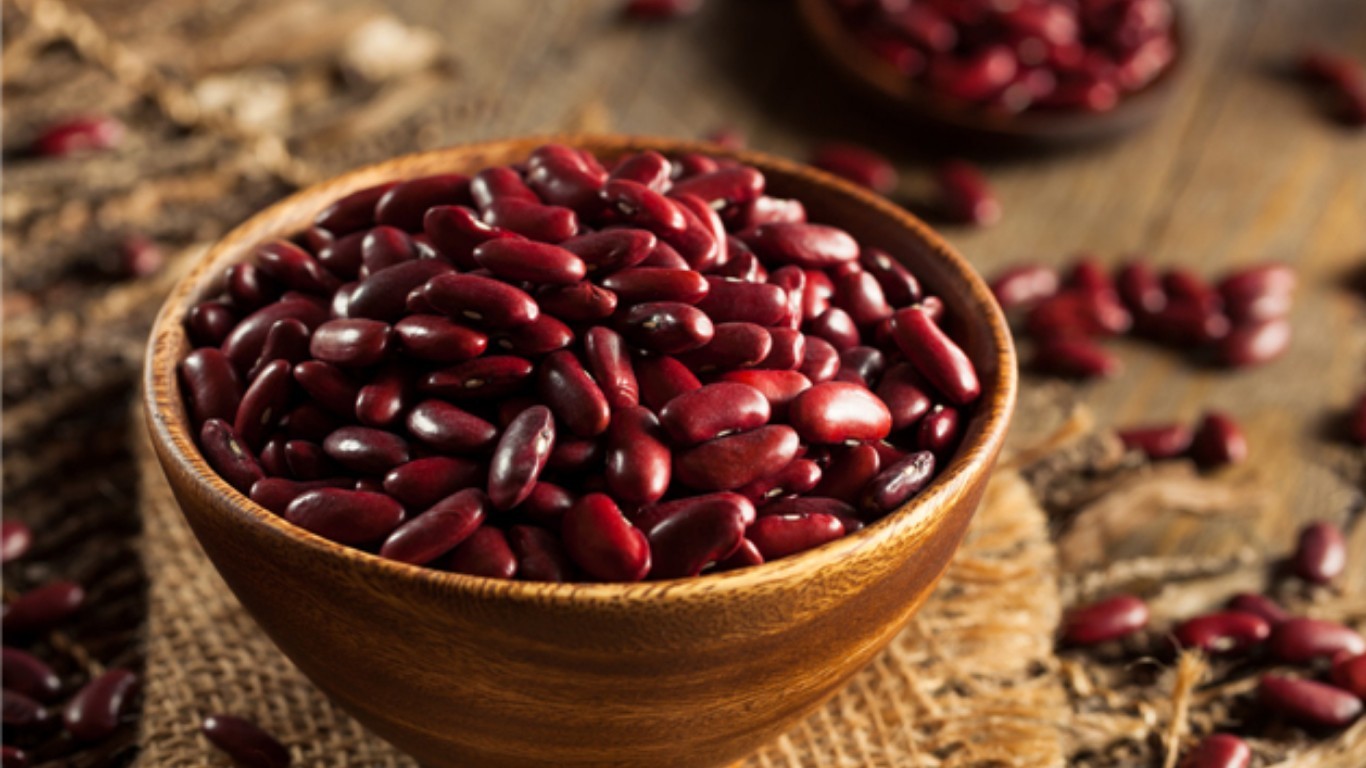 Kidney beans
are inexpensive and versatile, and they provide a plethora of nutritional and health benefits. Adding kidney beans to your meals is an easy way to increase your protein and fiber intake without creating a lot of calories. While red kidney beans are the most common, you can find white kidney beans, purple kidney beans, and even striped kidney beans to enrich your meal.
Kidney bean nutritional ingredient
Carbohydrate
Kidney beans are a low-calorie food that provides a healthy dose of complex carbohydrates. Kidney beans contain three types of carbohydrates.
Most of the carbohydrates in kidney beans come from starch. Starches provide the body with quick energy. Kidney beans also contain small amounts of natural sugars.
The remaining carbs in kidney beans are fiber (a half-cup serving is over 6 grams). Fiber helps stabilize blood sugar, increase satiety, and improve digestive health.
Kidney beans have a glycemic index (GI) of about 24. For reference, foods with a GI of 55 or less are considered low-glycemic foods. A 100-gram serving of kidney beans has a glycemic load of about 9. Glycemic loads take into account the serving size of foods when estimating their effect on blood sugar, and a glycemic load of less than 10 is considered to have little effect on blood sugar.
Fat
Half a cup of kidney beans contains less than a gram of fat, making them a natural low-fat meal. Small amounts of fat are healthy polyunsaturated and monounsaturated fats.
Protein
Kidney beans provide nearly 8 grams of plant protein per half-cup serving. For this reason, many vegetarians and vegans use kidney beans or other types of legumes to increase their protein intake.
However, kidney beans are not a complete protein. Complete protein provides all the essential amino acids that the body cannot make, so it must be consumed in the diet. You also need to make sure to eat whole grains or seeds to get all the essential amino acids.
Vitamins and minerals
A 100-gram serving (just over half a cup) of cooked kidney beans contains 33% of your daily folate requirement. This B vitamin helps boost red blood cell production and provides other health benefits. The same serving also provides thiamine (11% of your daily requirement) and small amounts of vitamin K (10%), vitamin B6 (6%), vitamin C, riboflavin, niacin, and pantothenic acid.
Minerals in kidney beans include phosphorus (14%) and manganese (22%), a vitamin that regulates the nervous system and improves brain and bone health. You'll also benefit from copper (11%), potassium (12%), magnesium (10%), and iron (12%).
Variety
Kidney beans are a common bean that can come in a variety of colors (white, black, red, or purple) and patterns (spotted, striped, and mottled). Kidney beans are usually bought canned or dried (bulk or in bags).
Some canned kidney beans are high in sodium. When buying canned kidney beans, check the label and look for brands that don't contain added salt. Or cook dry beans yourself at home. Dry-cooked kidney beans are very low in sodium, less than 200 mg per half-cup.
Storage and food safety
Store dried beans in an airtight container in the pantry or another cool, dark place. Beans of any type should last up to 12 months if stored properly. If you cook kidney beans, they will stay fresh for about three to five days when refrigerated in an airtight container.
The above introduces the nutritional value of kidney beans. If you want to wholesale kidney beans, please
contact us
.
As a
custom agricultural products wholesale supplier
. The main products of GOODLUCK include kidney beans, pumpkin seeds, pumpkin seeds, sunflower seeds, mung beans, etc. In addition, we are working hard to develop new products to meet different needs. The company has a number of advanced production lines, farm bases, and warehouses to ensure that our output is large and stable.