China agricultural products manufacturer|China Nut wholesale suppliers|Custom agricultural products
Green mung bean sprouts is a wholesale product with competitive price. Our green mung beans for sprouting are chosen carefully by advanced machines and packaged in customized packs that can be ship in a long time. As we all know, mung beans, which have the scientific species name Vigna radiate, are a type of small, green legume. What we know as "bean sprouts" in many Asian dishes are most often mung bean sprouts. Xinjiang GOODLUCK's Mung bean sprouts are better because they are new-crop. Green Mung Bean Sprouts have a unique flavor that has wide popularity in the whole world.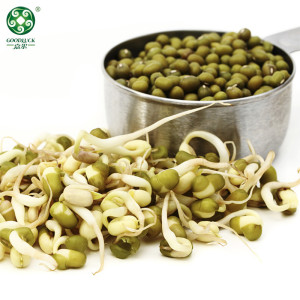 Quality China green mung beans for sprouting at wholesale price can be deliveried in short time and used in many dishes.

What are the benefits of walnuts

Walnuts of GOODLUCK GROUP provide healthy fats, fiber, vitamins and minerals — and that's just the beginning of how they may support your health.

Use of Walnuts in New Product Formulations

Walnuts play a leading role in the food industry - especially in new product development. In this article, we will delve into the uses of walnuts in different food industry sectors.