Chestnut kernels of Xinjiang GOODLUCK are large in size and delicious in taste which has been popular among the mid-class all over the world. Our specialized farm bases and factories produce chestnuts with no artificial coloring & preservatives and use clean and safe facilities for making chestnuts of high quality. Xinjiang GOODLUCK'S roasted and raw chestnut kernels are rich in their own scent and the texture is very soft. Our chestnut kernels have gone through a sterilization process, so it is safe to eat for all ages. If you want to buy our products in bulk, we will supply customized packs like woven pp bags, vacuum bags and cartons which are all easier to deliver.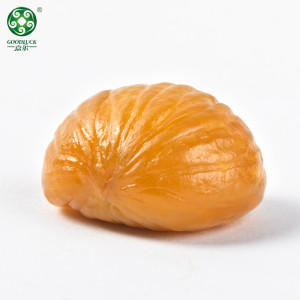 China supplier nut food peeling chestnuts kernels at competitive wholesale price and the kernels are large in size.
What Nutrients Does Pistachio Have?

Pistachios have a variety of nutrients, which can supplement a variety of required elements in the body. Today, let's talk about the nutritional content of pistachios.

5 Benefits of Eating Raisins Every Day

Raisins have a variety of nutrients, regular consumption is very beneficial to all aspects of the human body. Today, let's talk about the benefits of eating raisins every day.