Soybean Oil Cake for Animal Feed
Soybeans oil cake for Animal Feed can give animals the feeling of fullness. They are high fiber feed that is popular in many countries. Xinjiang GOODLUCK is a professional producer and provider of Soybeans Oil Cake. We have several advanced factories specialized in producing soybeans oil cake and our quality control is strict. Our supply ability is 20000 Ton/Tons per Year. The delivery time of our products is usually within 2 weeks after confirming the contract. Besides OEM and ODM, we supply other latest information on our shipment and service.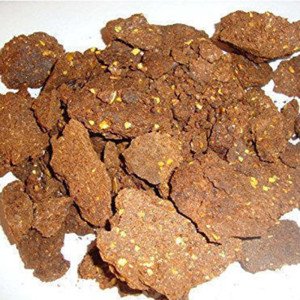 Quality wholesale of Non-GMO soybeans oil cakes for animal feed is full of heat and give the feeling of fullness.
What Nutrients Does Pistachio Have?

Pistachios have a variety of nutrients, which can supplement a variety of required elements in the body. Today, let's talk about the nutritional content of pistachios.

5 Benefits of Eating Raisins Every Day

Raisins have a variety of nutrients, regular consumption is very beneficial to all aspects of the human body. Today, let's talk about the benefits of eating raisins every day.