China agricultural products manufacturer|China Nut wholesale suppliers|Custom agricultural products
Bulk fresh macadamia nuts of Xinjiang GOODLUCK, selected from many strict processes, is famous for creamy tasty and easier shipment. Basic requirements Macadamia trees originate from the sub-tropical rainforests of Yunnan and therefore tend to grow best in areas of high humidity and high rainfall. They will grow optimally at average annual temperatures between 25 and 30°C in a deep, well-draining loam and sandy loam with a pH between 5.0 and 5.5, and then, they will be selected by advanced machines, we can provide you the premium macadamia nuts which have huge kernels. The supply ability of macadamia nuts is about 3000 Metric Ton/Metric Tons per Year. We also provide additional customized packs, such as vacuum bags, cartons and pp bags, based on quantity at cheaper wholesale pricing!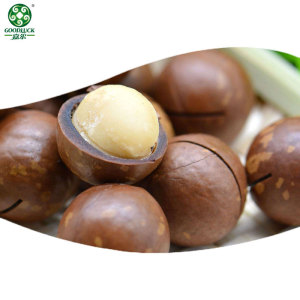 Unit Price:
US $
4299-4699
/
metric ton
The fresh and natural creamy macadamia nuts in our factory are grown in proper places and are known for their creamy taste.
What are the benefits of walnuts

Walnuts of GOODLUCK GROUP provide healthy fats, fiber, vitamins and minerals — and that's just the beginning of how they may support your health.

Use of Walnuts in New Product Formulations

Walnuts play a leading role in the food industry - especially in new product development. In this article, we will delve into the uses of walnuts in different food industry sectors.