Dried Red Kidney Beans of Xinjiang GOODLUCK have a pure red color that stands for the top quality of our products. Our red kidney beans are always on hot sale because they are Non-GMO, quality, and cheap. Red kidney beans originate from Heilongjiang, the best place to grow agricultural products. We have many farm bases and factories, so the output can be maintained. Red Kidney Beans are used in many scenarios, such as food processing and catering. Our Red Kidney Beans are through strict quality control before export. We will send samples and design customized packs for long-distant shipment if you want. Our packs, like 25kg pp woven bags, vacuum bags and cartons, are all easier to deliver and keep products fresh. Our Red Kidney Beans will be shipped within 15 days after conforming the order.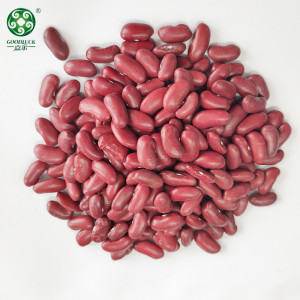 Top quality wholesale cheap dried China red kidney beans from premium supplier have been on hot sale for many years.
What Nutrients Does Pistachio Have?

Pistachios have a variety of nutrients, which can supplement a variety of required elements in the body. Today, let's talk about the nutritional content of pistachios.

5 Benefits of Eating Raisins Every Day

Raisins have a variety of nutrients, regular consumption is very beneficial to all aspects of the human body. Today, let's talk about the benefits of eating raisins every day.