China agricultural products manufacturer|China Nut wholesale suppliers|Custom agricultural products
Xinjiang GOODLUCK is a professional supplier and trader of organic sunflower seed kernels and hulled sunflower seeds that can be packaged in customized packs like 25 woven pp bags, vacuum bags, and cartons. We are also the manufacturer of logo designer. According to your demand, we can design an exclusive logo on your pack. From the place of origin to the ship of the harbor, we have strict quality control of our sunflower seed kernels and hulled sunflower seeds. Our skilled workers and advanced machines will choose the better products for our clients. We have many farm bases and factories that maintain our output large and stable. We have gained global popularity because of our quality.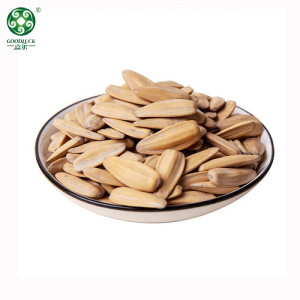 Xinjiang GOODLUCK's quality roasted and salted white sunflower seeds supplied by professional agricultural manufacturer.
What are the benefits of walnuts

Walnuts of GOODLUCK GROUP provide healthy fats, fiber, vitamins and minerals — and that's just the beginning of how they may support your health.

Use of Walnuts in New Product Formulations

Walnuts play a leading role in the food industry - especially in new product development. In this article, we will delve into the uses of walnuts in different food industry sectors.