China agricultural products manufacturer|China Nut wholesale suppliers|Custom agricultural products
Quality organic manufacturer's wholesale green peeled mung beans have a wide market in many countries, their unique taste, low cost are strong advantages compared to other agricultural products. We have many factories and farm bases that give us a strong ability to allocate bulk green peeled mung beans resources. Our green peeled mung beans were selected for quality, sorted for purity and dried & packed instantly, perfectly preserving the fresh taste. Our clients will enjoy this healthy food that needs no additives in customized packs.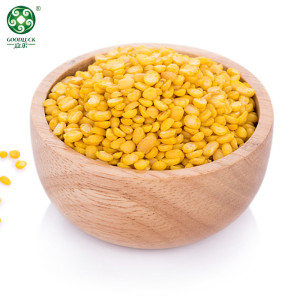 Xinjiang GOODLUCK is a good supplier of quality organic green peeled mung beans.Cheaper price them to export to many countries.
How to Store Walnut Kernels?

How to store walnut kernels? Perhaps many people do not know that such food has a unique way of preservation. Therefore, it cannot be placed at will after purchase, so as not to change the taste after eating. The following article tells you how to preserve walnut kernels.

The Complete Guide to Handling Walnuts

Nuts are a popular snack and ingredient around the world—not just because of their taste, but because of their health benefits when eaten in moderation. Here's a complete guide on how to handle walnuts, hoping to help you handle it better.