China agricultural products manufacturer|China Nut wholesale suppliers|Custom agricultural products
Quality organic manufacturer's wholesale green peeled mung beans have a wide market in many countries, their unique taste, low cost are strong advantages compared to other agricultural products. We have many factories and farm bases that give us a strong ability to allocate bulk green peeled mung beans resources. Our green peeled mung beans were selected for quality, sorted for purity and dried & packed instantly, perfectly preserving the fresh taste. Our clients will enjoy this healthy food that needs no additives in customized packs.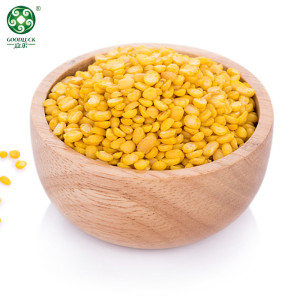 Xinjiang GOODLUCK is a good supplier of quality organic green peeled mung beans.Cheaper price them to export to many countries.