China agricultural products manufacturer|China Nut wholesale suppliers|Custom agricultural products
Green mung beans of Xinjiang GOODLUCK are Non-GMO and without additive. We have several farm bases and factories so that we supply year-round availability, quality assurance. Our green mung beans are new crop and can be kept for long-distant delivery. We are the professional manufacturer of bulk green mung beans and we can allocate the agricultural resources all over China in a short time and export green mung beans all over the world. For the better business experience, we supply customized packs that make our green beans easier to ship. Specially supplied by soybean wholesalers and supermarkets across the country and domestic and foreign food manufacturers, a reservation system ensures your goods.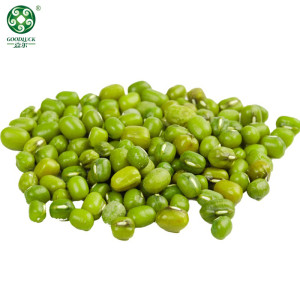 Xinjiang GOODLUCK's green mung beans are come from the sunny China northeastern soil where is the best place to grow mung beans
What are the benefits of walnuts

Walnuts of GOODLUCK GROUP provide healthy fats, fiber, vitamins and minerals — and that's just the beginning of how they may support your health.

Use of Walnuts in New Product Formulations

Walnuts play a leading role in the food industry - especially in new product development. In this article, we will delve into the uses of walnuts in different food industry sectors.