China agricultural products manufacturer|China Nut wholesale suppliers|Custom agricultural products
Quality wholesale new crop red&adzuki small beans of Xinjiang GOODLUCK China, are the premium agricultural products in food processing, catering, snacking, and so on. Due to the whole China farm bases and factories, we have a strong supply ability that provides Adzuki&red beans 2000 Metric Ton/Metric Tons per MonthThere are many kinds of red&Adzuki beans of our company, such as Azuki Beans, common red beans, pearl red beans. Our redd&Adzkuzi beans have a small cute appearance and gain popularity all over the world. We are the professional producer and trader of quality red&Adzuki beans. We are willing to supply customized packs when you need them. Our red&Akuzi beans are easier to deliver and can be shipped within 15 days after deposit.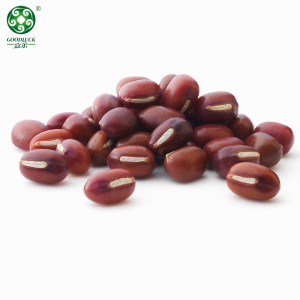 Xinjiang GOODLUCK's 4.8mm,6mm quality Adzuki beans at cheap wholesale price are new crop and packaged in customized packs.
How to Store Walnut Kernels?

How to store walnut kernels? Perhaps many people do not know that such food has a unique way of preservation. Therefore, it cannot be placed at will after purchase, so as not to change the taste after eating. The following article tells you how to preserve walnut kernels.

The Complete Guide to Handling Walnuts

Nuts are a popular snack and ingredient around the world—not just because of their taste, but because of their health benefits when eaten in moderation. Here's a complete guide on how to handle walnuts, hoping to help you handle it better.