What Are the Benefits of White Kidney Beans?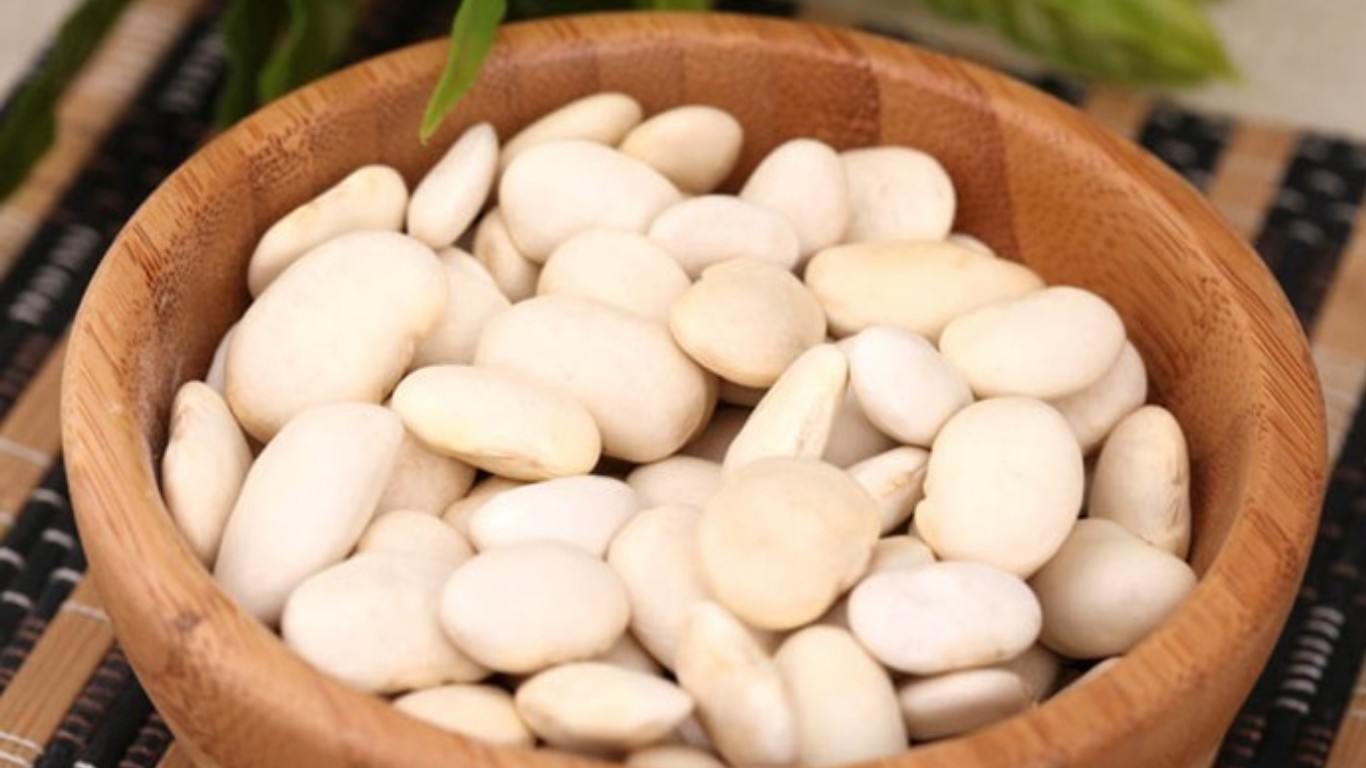 A staple of Italian cuisine,
white kidney beans
—also known as spaghetti beans—are an excellent source of vegetarian protein, fiber, and micronutrients that offer health benefits. They also appear to exhibit anti-inflammatory properties. White kidney beans are a versatile ingredient that's easy to incorporate into your salads, soups, and stews. Here are the benefits of the following white kidney beans.
Macronutrients in White Kidney Beans
The protein in white kidney beans provides 18% of the Daily Value in a 2,000-calorie diet. Your body needs protein to build and repair its tissues. While meat contains more protein than white kidney beans, diets high in plant foods and low in animal foods tend to reduce the risk of chronic diseases such as heart disease and type 2 diabetes.
The fiber content of white kidney beans provides 23% of the Daily Value for this nutrient. A non-digestible carbohydrate, fiber often promotes gut health and satiety. Additionally, the soluble fiber in beans reduces the body's absorption of fat and helps lower blood cholesterol levels.
White Kidney Beans and Micronutrients
White kidney beans contain a mix of vitamins, including small amounts of B vitamins, vitamin E, and vitamin K. The most noteworthy vitamin in its arsenal is folate, a member of the B family. A half-cup of cannellini beans offers a full 18 percent of the daily value for this vitamin. You need folate to produce DNA; it's especially important for pregnant women, to prevent birth defects in fetuses.
Minerals also play an important role in the nutritional content of white kidney beans. Of particular note is iron, with one serving providing 19% of the Daily Value. This mineral transports oxygen from the lungs to the body. You need some vitamin C to help your body absorb plant-based iron, so eat white kidney beans along with tomatoes or kale for maximum benefit.
White kidney beans also contain high amounts of potassium, magnesium, phosphorus, copper, and manganese. Potassium balances fluids and helps offset sodium intake, while magnesium and phosphorus help build strong bones. Many enzymes are partially composed of copper and manganese.
Anti-inflammatory Potential
A laboratory study, the results of which were published in the journal Food Chemistry in 2014, found that both white and red kidney beans are rich in phenols—plant compounds with anti-inflammatory properties that may help prevent chronic disease. However, red beans showed greater activity than white beans. Try using both types in chili for maximum benefit.
White Kidney Beans in the Diet
Eating Pacman can cause bloating and gas, which may make you avoid them. When you increase your intake of any fiber-rich foods (such as white kidney beans), be sure to drink plenty of water.
White kidney beans are delicious sautéed with olive oil and garlic and chopped veggies like kale or spinach. They can also make hearty soups with vegetable stock, onions, garlic, carrots, celery, and tomatoes, topped with grated Parmesan cheese. Or serve them cold as a salad with chopped red onions, red peppers, parsley, olive oil, and white wine vinegar.
Long-term use of white kidney beans is definitely beneficial to your body, if you want to know more, please
contact us
.
GOODLUCK is a trusted
agricultural product wholesale
supplier. We are always committed to strict quality control and responsive customer service. In addition, we have obtained the People's Republic of China Entry-Exit Inspection and Quarantine Quality and Weight Certificate. Our company has more than 15 years of experience in the global agricultural supply and is well received by customers around the world including North America, Europe, the Middle East, etc. There are many application scenarios of our products, such as food processing, catering, snacks, fast food, etc. You will find our products in many famous dishes all over the world.